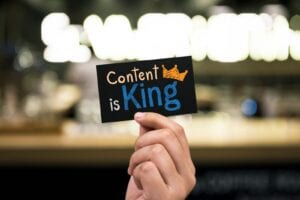 Content marketing is a practical tool that is used to captivate and entice an audience to your small business. The purpose is to help your small business grow by building trust between you and your customers.
Continue reading to learn more about how content marketing works.
How to Make Your Website Work
Content marketing can fascinate your audience with vibrant, engaging content through infographics, colorful images, and interactive videos. The key is to make sure your information is accurate. Providing facts and video testimonials should boost online traffic.
Small businesses should strive to create content that encourages interaction with their audience. A way to make your blog posts captivating is to write them so they are informative, informative, and entertaining. Linking to content and using vibrant infographics will make them more engaging. Videos with personal testimonials can boost your credibility.
It's important for a good blog to always reflect the current market trends. Blogs can be designed to allow customers to respond with questions, concerns, and suggestions for your business. We can help you put out well-rounded content that's both entertaining and educational.
Video Creation
Video content is a great tool for content marketing as well. Some sites offer webinars, which serve as a fun, informative tool to get more exposure for your business. Here you can give a succinct summary of what you do. You can also explain how your site works.
Webinars are also encouraged as a means of helping your business since they are interactive and engaging. They also give users background on your business.
In a video, you can also explain the objectives of your company and summarize the meaning behind your mission statement.
Our services can help you through the process by helping you work through a plan to make your narrative compatible with your product. Check us out at The Elite Collective and contact us today to discuss how content marketing can transform your business.