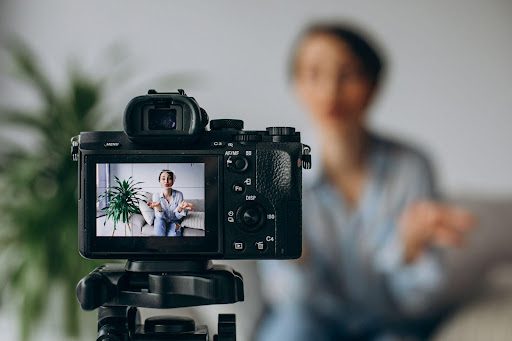 Did you know that the number of videos people watch online has doubled since 2018? Although video marketing is an old strategy, using different platforms to deliver your message through videos is a new one. Video marketing has become more convenient thanks to high-quality smartphones and simple editing software. These days it is even more important to produce a video that is unique to stand out from the crowd!
Do you also want to create an impactful video marketing campaign for your business? Here are some tips to keep in mind.
Provide Value
Consumers like to view videos that entertain, educate, or provide value. A promotional video is unlikely to be watched. Rather than directly selling your brand, a video that discusses your company's beliefs and its impact on your target audience will be easy to connect with.
Create an Excellent First Impression
Almost every company now uses video marketing, and users are spoilt for choice. Making the perfect entry into your consumer video feed is critical. Just like a blog needs a good title, introduction, and attractive cover image, a video also demands similar attributes to catch users' attention. Your video should have:
An appealing first 10 seconds (intro)
An attractive thumbnail image
A catchy title
Target Relevant Audience in Social Media
Targeting videos to the appropriate audience on social media platforms like Facebook and Instagram will drastically boost the view rate of the video. Choose the right age group, gender, occupation, location, and interests so that it reaches the people most likely to be interested in your product.
Make Them Mobile Friendly
The number of people watching videos on their smartphones is growing at an exponential rate. It is critical to create videos for the best mobile user experience. People who watch videos on their phones are more likely to share them.
Keep the Subtitles On
Having subtitles for your videos will help when people have to watch a video on mute. It will also be helpful while watching Facebook videos using the autoplay feature. Highly appealing visuals and well-written captions will help retain your audience a little longer.
Optimize for SEO
Posting a video with the proper search engine optimization will make it perform better. Create video titles and descriptions with the right keywords for maximum reach.
Add a CTA
Creating incredible videos with the perfect content will be useless if you don't guide the users on what to do next. Including calls to action (CTA) like subscribing to a newsletter, clicking the link to your sales page, or even driving the viewers to share the link will help drive traffic to your website.
A video marketing plan that includes all the above tactics will lead to long-lasting and trustful connections with customers. It is also necessary to analyze how the video performs to improve the strategies each time.
If you want any kind of video marketing services for your business, then contact The Elite Collective. Our team excels at everything video-related. We produce educational videos, live streaming events, testimonial videos, and promotional videos, to name a few. Click here for more details, or contact us to get started with a wonderful video journey.