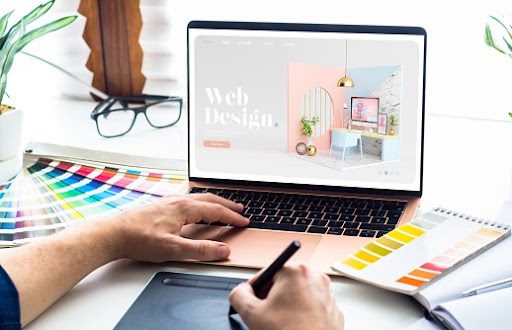 Without web design and development experience, your business website will get lost among the
billions of other businesses
online. Anyone who can type today can create a website and open for business, but that couldn't be further from the truth. Successful websites combine different elements into one that is visually appealing, interactive, and searchable.
Getting a functional website is crucial to the success of your business. At Elite Collective, we know how to make them work! Keep reading to discover why a functional website is essential.
Creativity
In order to succeed on the web, you just have one chance to make a first impression that stands out. With so much competition in the market, any of these items that are not perfect can cost you potential clients:
Navigation and Website Structure
A site map or navigation menu lists the sections, the order in which the pages appear, and the links leading to each page on the site. Users typically use navigation menus to find their way around a site.
Layout and Design

The layout determines the appearance of your information and media, as well as the possibility of scaling for mobile devices. An attractive layout ensures that users will easily locate information.
Branding and logo
Colors, fonts, and visuals which distinguish and represent your company and remain consistent throughout time.
Pictures and videos
You should use images, animations, videos, and graphics with care to not overwhelm the reader.
Content
It's divided down into easy-to-digest parts that are keyword-rich, scannable, and designed for both humans and search engines.
Graphic Design
Besides your logo and other design elements, you should also consider the overall appearance and functionality of your site, as well as the appropriate integration and saturation of design components.
Engagements
These aspects must be included on your website to engage potential clients and pique their interest in your product or service.
Website Search
Your website will lose visitors if they are unable to easily search for the information they need.
Rotation of images
Keeps your readers from getting bored by providing them with new images every time they visit your website.
Searchability
We've talked about many components, but if the search engines can't find your site then it won't matter how well you link them. For this reason, you need to make sure you're searchable through these components:
Web-based hosting
This is the server that hosts your site's files and allows them to be accessed by visitors.
Name of the domain
Identify your website by its Internet address.
System for Content Management
Make sure your website's content is updated frequently to stay fresh and relevant.
Online Promotion and Search Engine Optimization (SEO)
By optimizing your website for search engines, you will determine where and how search engines display your website and gain new visitors.
Elite Collective
believes every company should have one aesthetic website. It's low-cost and
offers a lot of options
for you to advance. The Elite Collective can create a personalized business website for you to help you grow your company. It's never been easier to expand your company than it is when you work with us.
Contact us to book a meeting
with our expert!