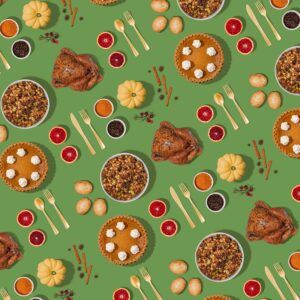 The early bird catches the worm—and there's a reason for that. Preparing early for the holiday season is key to boosting those sweet sweet holiday sales. Here's how to make this your best year yet.
Holidays ranging from Halloween to Thanksgiving to Christmas are coming, and there is money to be made. What are your plans for getting a piece of the pie? Put some holiday magic into your business this year with these six tips for better holiday marketing.
1. Consider the kind of deals you want to offer.
Consumers are smart shoppers. As customers, they know that businesses work hard to capture their business, so they look for sales and discounts.
It is the perfect time to exploit the hunter instinct and strategize ways to make use of it. A single, valuable discount would be an effective way to lure bargain hunters into your store; or plan a series of weekly promotions that encourage shoppers to return.
2. Offer your customers gift suggestions.
As the holidays approach, it will get even more hectic out there in retail land. Customers appreciate it when you make things simple for them. Include "Shop Now" buttons in your email campaign along with your best gift ideas so that recipients can feel inspired and immediately access product pages after clicking the button.
3. Don't forget to say thanks.
Your customers are the lifeblood of your business, and showing them how much they mean to you is a great way to grow their loyalty to your brand. Don't wait until Christmas and Hanukkah to send thank you cards to your loyal customers, send them during Thanksgiving instead.
When you think of your loyal customers and make them feel appreciated, they will think of you when they want to buy gifts for their loved ones for future holidays.
4. Make it mobile.
Mobile marketing has become increasingly important for eCommerce. In the U.S., eCommerce sales reached $666 billion last year and are forecast to reach $845 billion by 2022.
Why should this number matter to you? A recent study estimates that mobile commerce will account for almost 50% of online sales in 2022. Therefore, your marketing campaigns and online store must be mobile-friendly.
5. Give the gift of free shipping.
If you sell products online, free shipping is your best offer on the market year-round, but especially when the holidays are approaching. Offer free shipping on all holiday purchases, and sing it to the heavens to make sure your customers are in the know. Include it in your marketing emails and make it a prominent part of your online store.
6. Get into the holiday spirit.
Gifts aren't the only thing consumers want for the holidays. The holiday spirit is important too—so don't let your customers down! Bring holiday cheer and sparkle to your window display, homepage, and landing pages.
During the holiday season, you could also offer holiday gift-wrapping services, or sell limited edition products that are only available for a select period of time to celebrate the season.
If you need help crafting the perfect narrative this holiday season, we are here to make the magic happen. Connect with our experts at The Elite Collective and contact us today to discuss how content marketing can transform your business this upcoming holiday season.