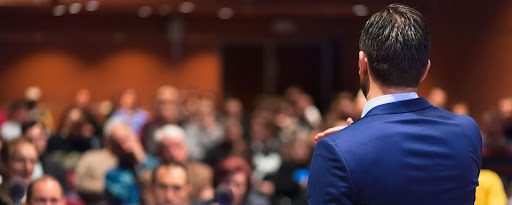 After years of social distancing, meeting virtually, working from home, and avoiding public events, the COVID-19 pandemic has shown signs that it is finally coming to an end. This means that in-person events and gatherings are happening more frequently, and virtual events aren't as essential as they once were.
While many people have grown tired of virtual events, there are still many instances where a virtual component to a live event is hugely beneficial. This is where hybrid events come into play. This article will briefly cover the people who benefit most from hybrid events and then dive into four examples of events that are made better by having a virtual component.
Who Benefits from Hybrid Events?
Simply put, it is those who struggle to attend the event in person who will benefit most from it having a virtual component. Whether it is a grandma who can't make it to her grandson's graduation ceremony or an international partner whose schedule is too tight to get to the product launch, there are many examples of people who would take advantage of an event being hybrid. But what kind of events can be hybrid?
Here Are 4 Events That You Should Consider Making Hybrid
1.    Concerts
Live music concerts were one of the events that were hit the hardest during the COVID-19 pandemic. Touring internationally became impossible, and scheduled shows often had to be canceled or postponed due to band members falling ill or new waves of illness-causing more restrictions. This led to virtual-only concerts which did have some success, but unfortunately lacked the energy that a real audience brings.
Hybrid concerts allow for a real audience to synergize with the performers to create an atmosphere that can only exist at a live music performance. Virtual attendees can then remotely view this experience from anywhere in the world.
2.    Workshops
Workshops, tutorials, and lessons can all benefit from having a hybrid option. Depending on what type of workshop is being held, there may be a lot of necessary space and equipment for participants. If participants have the option to join remotely, it might be easier for them to do it from home rather than in person.
Whether it is an art, music, writing, woodworking, or any other type of workshop, having the option to attend remotely allows participants to take part with less commitment than attending in person.
3.    Galas or Fundraisers
Choosing a hybrid model for your next gala or fundraiser adds an extra layer to the event.
With live streaming and online fundraising platforms, you're no longer limited to a set number of guests. Now, virtual attendees can participate in auctions and other fundraising activities at the same time as in-person guests.
Hybrid events also have more potential as a marketing tool. Since most online fundraising platforms allow you to record virtual events, you will always have access to video footage of your event. This can easily be converted into promotional material like videos and photos to advertise similar galas in the future.
Moreover, sharing clips or live streaming your events on social media is an excellent way to generate interest in your brand.
4.    Ceremonies
Whether it is a graduation ceremony, wedding ceremony, or funeral ceremony, any ceremony can benefit from having the option to join remotely. This can be a wonderful chance for a family member who lives overseas and can't attend the event to take part in it in at least a small way. Not only can people view the event remotely, but they can also give speeches and share photos and stories.
Whatever your event, no matter how large or small, you should take a moment to consider how it could benefit from going hybrid. Not every event can have a hybrid component, but many can, and The Elite Collective can help you to make the decision, and make your event memorable for everyone, no matter how they attend. If you are looking to bring your event online contact The Elite Collective to see how we can help.