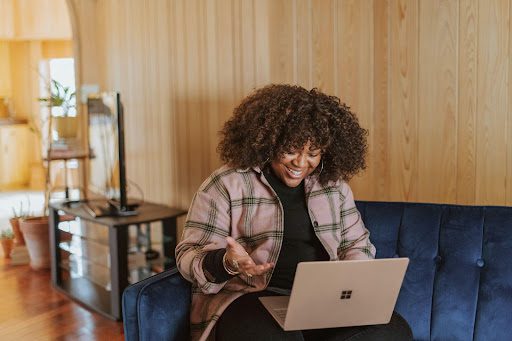 From being a place to connect with friends, social media sites have long evolved into where brands can reach and engage their customers. Businesses can use social media to showcase their brand, connect with target audiences, and find potential buyers more efficiently, thanks to its 3.725 billion users worldwide.
With the increasing adoption of social media by businesses, enhancing your social media engagement is crucial to stay ahead of your competition and increase your brand visibility. In this post, we discuss three tips on how to get your social media audience hooked on your content.
Connect With Your Target Audience

Business owners need to do more than post content, get likes, and hope followers become customers. You need to engage in conversations, too!
You can make authentic connections with your audience by showing up on social media: responding to comments, sharing testimonials and features, conducting polls on Facebook and Instagram stories, and recognizing or even rewarding your most active followers. It humanizes your business and will help people see that your brand is authentic.
Tell Stories About Your Brand and Business
Good storytelling is vital no matter what message you're trying to communicate to your audience.
Take the time to flesh out a compelling story with which your target audience can connect. You don't want your audience members to scroll by—you want them to stop scrolling and read the content they relate with so they feel the need to react to your post, whether in the form of likes, comments, or shares.
For example, you can talk about what inspires you, The extra things you do to provide exceptional service, a day in an employee's life, how your business has evolved, how customers have helped you grow, and so on. With storytelling, you can connect with the existing and potential customers deeper, especially if your values and mission align with their beliefs.
Use Videos to Engage With Followers
Did you know over 93% of brands say they've acquired a new customer from a video on social media? Video is a fantastic tool to get people to stop scrolling. With the inclusion of live streaming capabilities in social apps, such as Facebook and Twitter, it is easier for consumers to watch both user-generated and professionally made live video content.
It's also important to note that not all videos will perform equally. While social media streaming allows you to increase brand awareness and build better relationships with your audience, live streaming encourages engagement that increases your conversion rate.
Here is an example of a Taiwanese fashion brand, Lulu's, which grew its conversion value by 64% by live streaming just one of their events. Imagine what that would do for your business's revenue!
At Elite Collective, we create phenomenal live stream events to help grow your audience, increase profits and reach new customers. We are ready to flex to your needs and provide you with the highest quality of services, from live streaming to video marketing and beyond. Contact us today to get started on any of your marketing needs!